This document is intended to give a high level overview of our forum, how it can evolve over time and a couple of proposed changes.
The document is divided in 7 parts:
Overview
Categories and tags
Content
Users & permissions
Plugins
Design
Guidelines & moderation
---
1. Overview
The Flashbots forum has been public for roughly two months and is quickly maturing into becoming the central platform for our community to communicate. As our impact continues to grow it's essential that we:
Maintain open and efficient spaces for our community to communicate and coordinate.
Double down on our commitment to be transparent, encourage participation and invite the broader community to hold us accountable on our actions and promises.
Provide straightforward access to research, announcements, data and other information with the ability to comment and discuss.
I believe that one of the most important puzzle pieces towards this vision is our forum.
Building out our forum is a continuous process however and should be performed in a collaborative way based on community feedback and needs. My ambition with this document is therefore not to give definite detailed answers, but rather for it to serve as a transparent foundation to collectively build upon.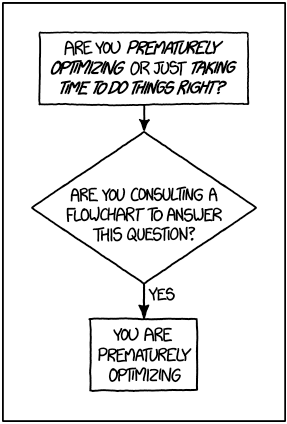 xkcd 1691
Feel free to suggest changes to any part of the forum in this thread or under Site feedback!
Before we dive in, I want to give a huge shout out to @chayoterabit for the incredible work you've done on the forum – so much care and thoughtfulness has been put into the platform to get us to where we are today!


---
2. Categories and tags
Activity on Discourse can be divided into categories, subcategories, and tags. Used right, these provide an excellent way for users to navigate and find information even in the most active of forums. Categories and tags should be able to evolve over time though based on the content and conversation taking place (instead of the other way around where categories and tags define the type of activity that's allowed).
Categories
The structure of our categories have already been through a couple of iterations based on usage and feedback. Our current categories, and their relative position, are structured based on audience with the following logic:
The Flashbots Ship for general discussions
Research - publications and discussions
FRPs - Flashbots Research Proposals - Category specifically for FRPs
Data - Data related to MEV, PBS etc
Searchers, Block Builders, Relays, MEV-Boost, Proposers. Separate categories for each actor in the MEV-supply chain.
Site Feedback -
Uncategorized -
Mates only for internal Flashbots coordination
Each category should have a pinned post with a cleardescription. This pinned message should also include links to relevant documentation, articles, dashboards and similar resources.
Furthermore, these pinned threads currently have an expiration and gets unpinned after 1-2 months. I propose we remove this expiration and have these threads always be pinned at the top of each category.
Tags
Tags are an excellent way to highlight the type of content in a thread or call out certain audiences the author wants to attract. In contrast to categories, each thread can have multiple tags. Any users above trust level 1 have the ability to add new tags. As an author of a new thread, you should make sure to always add relevant tags to help your audience find the conversation. The tags-dropdown menu on the landing page is sorted by activity, this list should be cleaned up every now and then to make sure it doesn't get too inflated.

Pro tip: By adding a tag or category to your Watchlist you will get notified whenever a new thread or post is published!
Shortcuts
Shortcuts have been added to the top navigation bar to increase awareness towards important tags. These are visible on all pages of our forum. The current list of shortcuts are:
mev-boost
suave
writings
the-mev-letter
Featured
Topics assigned the featured tag will be presented on the landing page of our forum. A maximum of 3 topics can be displayed on the landing page in the featured section at once.
---
3. Content
The forum increases transparency and makes it easier to discover content, read up on conversations and participate in discussions. With an agile forum structure that is able to respond to changes based on usage and feedback I believe we can, and should encourage a wide spectrum of activity. In this early stage of the forum we should let our community assist with carving out a structure that fulfills their needs. Beside these conversations that will naturally emerge, here's a non-exhaustive list of additional content that will from now on be posted on the forum and available for anyone to engage with:
Research publications and discussions
Product progress, metrics, roadmaps, discussions
Announcements, updates, releases, events
Transparency reports and other summaries, explainers
memes
The Merge ⁽ᵒᶠ ᵂʳᶦᵗᶦⁿᵍˢ ᵃⁿᵈ ᵒᵘʳ ᶠᵒʳᵘᵐ⁾
To help enshrine the forum as a central piece in terms of content; publications that would previously be posted on Writings will now be posted on the forum.
This change will make it easier to participate in discussions and retrieve information on processes and decisions at a later stage. Discussions that would otherwise occur elsewhere are now captured here and can be revisited as new ideas and perspectives get introduced.
Not only will new publications be posted on the forum but the current content catalog on Writings will be also ported over!
In order to make this seamless I propose we do the following (Updated 2022-11-08):
Repost all content from the system user as a new thread.
Add the same, and preferably additional tags.
At the top of each thread include:
a. "This post was originally posted on 202Y-MM-DD"
b. "Author:

@name

"
Edit the timestamp of the thread to the original post date. This will help with searching & sorting.
On Writings; Add a link to the corresponding forum thread for each post.
---
4. Users & permissions
Our forum is currently using the following user trust levels:
Level 0 - New account

Create new topics
Post replies
Edit posts
Post links
Embed media
Level 1 - Basic

Requirements:

Entering at least 5 topics
Reading at least 30 posts
Spend a total of 10 minutes reading posts

Benefits:

Send PMs
Flag posts
Mute & ignore users
Level 2 - Member

Requirements:

Visiting at least 15 days, not sequentially
Casting at least 1 like
Receiving at least 1 like
Replying to at least 3 different topics
Entering at least 20 topics
Reading at least 100 posts
Spend a total of 60 minutes reading posts

Benefits:

Create new tags
Create wiki posts
Use the "Invite others to this topic" button for one-click onboarding of new users to participate in topics
Invite outside users to PMs making a group PM
Daily like, edit, and flag limits increased by 1.5×
Edit their own posts for up to 30 days after posting
Level 3 - Regular

Requirements: (in the last 100days):

Must have visited at least 50% of days
Must have replied to at least 10 different non-PM topics
Of topics created in the last 100 days, must have viewed 25% (capped at 500)
Of posts created in the last 100 days, must have read 25% (capped at 20k)
Must have received 20 likes, and given 30 likes.*
Must not have received more than 5 spam or offensive flags (with unique posts and unique users for each, confirmed by a moderator)
Must not have been suspended or silenced in the last 6 months

Benefits:

Edit other users wiki posts
Recategorize and rename topics
Post anonymous
L3 spam flags cast on L0 user posts immediately hide the post
Daily like, edit, and flag limits increased by 2×
Level 4 - Moderator

Requirements:
Benefits:

Edit all posts
Pin/unpin topic
Close topics
Archive topics
Split and merge topics

(All Flashbots mates are assigned TL4 when joining)
---
5. Plugins
The following Discourse plugins are currently active on this forum:
Additional plugins to be added:
---
6. Design
In order to make our forum more beautiful, @deadpine has developed a Discourse theme which we hope will improve discoverability and make the overall user experience a bit more pleasant. Our thoughts behind the design choices, and how to activate it, can be found in this thread. Feedback is very welcome!
---
7. Guidelines & moderation
The forum, just like any other communication channels, deserves clear guidelines and moderation in order to limit noise and create the atmosphere we seek to achieve.
All community members should feel welcome and comfortable participating in discussions and individuals who violate our rules should be addressed right away. If you see bad behavior please flag it! More information regarding guidelines and moderation policy can be found here.