Happy to announce full bulk data exports for the Flashbots MEV-Boost Relay!
https://flashbots-boost-relay-public.s3.us-east-2.amazonaws.com/index.html
The exported data includes:
Delivered payloads (weekly and monthly, 150k payloads)
Builder block submissions (with successful simulation, grouped by slots, 36M submissions)
All data is exported in both JSON and CSV format.
Examples:
---
This is how the website for downloading the exports looks like: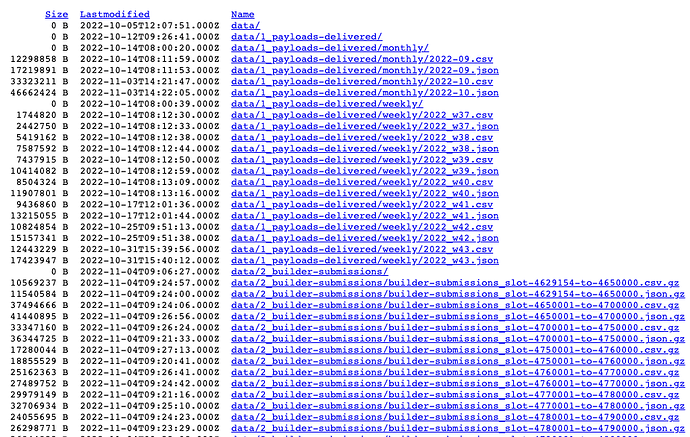 ---
Happy hacking!