2022-09-01T06:00:00Z
https://cbr.stanford.edu/sbc22/
Pop-up Poll: Please vote for your fav t-shirts design (12-hour countdown)!
Option A
Option B
Option C
Option A: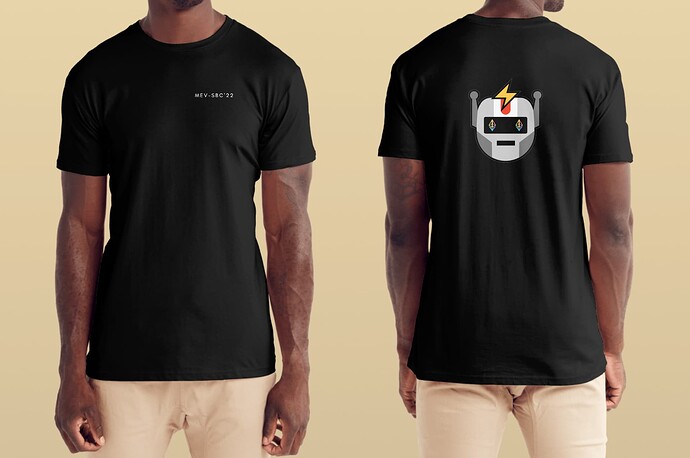 Option B: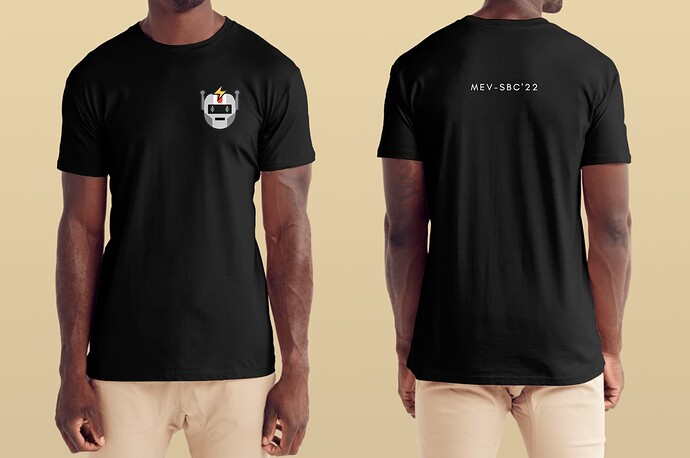 Option C: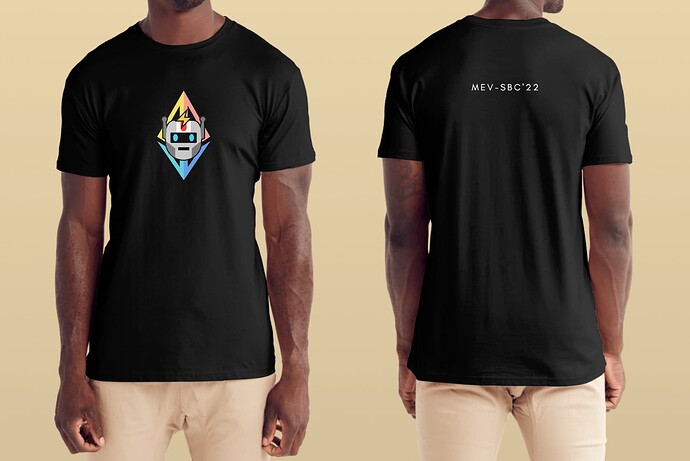 O
It would be awesome for our conference shirts to say "Talk to me about MEV" or something similar on the back.
There were some guys from https://peanut.trade/ at EthCC with shirts that said something like that and it was a great conversation starter.
I assume it is too late for these but maybe for DevCon we can do that?
That's not too late, and a great idea, thanks for the suggestion! (Cc. @lkbarajas )